RETROUVAILLE… A LIFELINE FOR MARRIAGES
A program to Help Couples Heal and Renew their Marriages.
Retrouvaille is a life line of hope and healing for struggling marriages. As we all know, the generational sufferings of divorce are deep and long lasting. Unfortunately, children of divorce are more likely to have higher rates of incarceration, violent crime, dropping out of school, teen pregnancy, teen suicide, and an almost guarantee of divorcing themselves, someday. The primary focus of Retrouvaille is to help hurting marriages heal, avoid divorce and thrive. Couples are never asked what brought them to this program and only share with each other in total privacy. It is a three-phase program that begins with a weekend experience, followed by several post weekend presentations. Finally, monthly group meetings offer on-going support.
The weekend experience is led by people who have "been there, done that, survived and thrived!!" 1-800-470-2230 is contact info.
---
Catholic Divorced Survival Guide
The Catholic Divorced Survival Guide is a 12 week program based on the teachings of the Catholic Church and open to anyone who needs comfort, counsel and clarity after a divorce.  Contact Jean in the office with questions or for more more info: Marissa Brown mbrown2@kcascension.org or 913-681-3348.
From a former participant: The Catholic's Divorce Survival Guide program is based on the teachings of the Catholic Church and open to anyone who needs comfort, counsel, and clarity after a divorce.
"Going through my divorce was one of the saddest, most difficult times in my life. One of the best things I did for myself during that time was to participate in a workshop like CDSG. It was during this time that I embraced the spiritual truths that God was still with me and that His love for me never fails; I learned that I was not alone in the many struggles, emotional and spiritual, that I faced during that time; and I found comfort and solace in my Catholic faith. I encourage anyone, those recently divorced and those who may have been divorced for quite some time, to consider participating in this workshop. You will gain valuable personal insights and learn practical ways to deal with the challenges faced by those who are divorced. You will also learn, and hopefully even be able to embrace, that there is life after divorce. Most importantly, you will learn how growing your relationship with Christ can comfort your sorrows, ease your burdens, and refresh your soul."
---
What's next? Am I ready to date? As a Catholic how do I navigate finding true love in this hook up culture? How do I recover my heart from such a painful event for both me and my kids? Come find out how our Catholic faith enables us to find true love and most importantly help us heal and discern God's will for what's next. This ministry offers divorced individuals a place to grow their faith and learn how to find God's call for future relationships. We offer a small group setting led by facilitators who have experienced divorce and successfully remarried. We will laugh, pray and learn together about the beauty of our church's teachings on Healing, Theology of the Body, Annulment, Dating and more.
Once a month meetings at locations around the KC area.
Get on our email list to stay connected for information about meetings and other news!
Please contact Katie and Mike Palitto at calledtolove143@gmail.com or thecall2love.com & find us on FB @giftofself143
---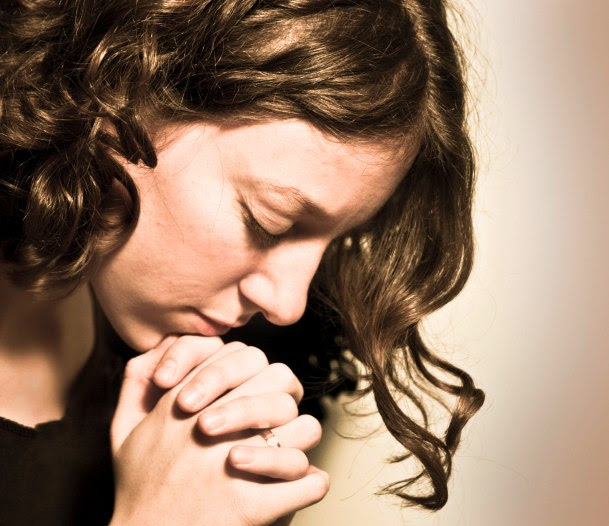 The Archdiocese offers a weekend retreat called "Beginning Experience" for widowed, separated or divorced people. There will be a 7 week course called "Coping with Life Alone" at Ascension or another parish in KC area. It is a grief support program that will meet in the St Mark's Room. This program is geared to those who have lost a love relationship due to death, divorce or separation, move through the experience of grief and loss into a future with renewed hope. Then you are invited to attend the weekend retreat.
Contact Patty Billinger for info on registration, locale, etc
More info on Beginning Experience web site.
---
Divorced Catholic
---
Prayer for a Broken Marriage
Bishop Joseph N. Perry
O Lord, you raised marriage to the dignity
of a sacrament, a sacred sign of love and unity
between yourself and your spouse the Church.
You give married couples the grace they need
to live together in love and harmony,
yet, that grace seems out of reach for us.
Our love has ended and our marriage has faltered.
Events which led to our separation stir me to
upset and deep regret.
I come to you now in prayer, O Lord,
beseeching your mercy upon me and
my wife/husband that your healing may reassure
both of us that your love and forgiveness remain.
Grant that the problems which led to our
marriage ending may be the occasion for growth
in both of us, greater respect for each other,
mutual pardon, and deeper faith.
If this be not your will, Father,
grant that all involved may see your purpose
in what has happened and that they and all your
Church may be forgiving and understanding.
Teach me to seek after and acquire that inner resignation
to your will which alone brings peace of mind.
Search my heart and see that I mean my wife/husband
no ill will but wish her/him happiness now
and in the future; that happiness we were unable
to achieve and enjoy together with You at our center.
Know that my care for her/him remains.
Keep her/him in your care, most merciful Lord,
AMEN