The Separated or Divorced Support Ministry at Church of the Ascension is striving to find a way to make Ascension a warm and welcoming Parish to everyone, no matter the history.
ASCENSION'S Divorced/Separated Support Ministry is sponsoring a group of men and women dealing with the pain and changes this causes to self, (ex) spouses and kids, whether it is happening now or occurred years ago. This group will strive to be supportive, loving and welcoming to all who have been through or are going through this, now or years ago.  We have 4 offerings for support.
Ascension's Divorce Ministry Presents
 Coming in the Spring, 2019  Wed's at 7.  Begins March 20th
The Catholic Divorced Survival Guide is a 11 week program based on the teachings of the Catholic Church and open to anyone who needs comfort, counsel and clarity after a divorce.  Contact Jean in the office with questions or for more more info:  jhinman@kcascension.org     or (913) 681-3348. Or Mary Connor at St Michael's:  402-3920         Will be held at St Michael's in the fall/Ascension in the spring.  
From a former participant:  The Catholic's Divorce Survival Guide program is based on the teachings of the Catholic Church and open to anyone who needs comfort, counsel, and clarity after a divorce.
"Going through my divorce was one of the saddest, most difficult times in my life.  One of the best things I did for myself during that time was to participate in a workshop like CDSG.  It was during this time that I embraced the spiritual truths that God was still with me and that His love for me never fails; I learned that I was not alone in the many struggles, emotional and spiritual, that I faced during that time; and I found comfort and solace in my Catholic faith.  I encourage anyone, those recently divorced and those who may have been divorced for quite some time, to consider participating in this workshop.  You will gain valuable personal insights and learn practical ways to deal with the challenges faced by those who are divorced.  You will also learn, and hopefully even be able to embrace, that there is life after divorce.  Most importantly, you will learn how growing your relationship with Christ can comfort your sorrows, ease your burdens, and refresh your soul."
Please call Jean in the office for support group opportunities and referrals for counseling support, groups in other Parishes and in the Archdiocese.
2)
Right Relationships Ministry:  (Called to Love Again)  Offered on the2nd and 4th Sundays of the month in the St Luke's Room at Ascension at 7pm.      The purpose of this ministry is to gather unmarried individuals who seek to understand how to live out the call to true and lasting love.  Some of us find it difficult to navigate the single life and may be confused  as to how to be in right relationship with those we are discerning intimate friendship with.  We acknowledge that our faith is foundational to the call to married life, but our faith is also vital in discovering your vocation and to helping your next step.  We will focus on developing right relationship with others so as to live out the call to true love and how it all flows from maintaining our relationship with Jesus.  We will dive into St. John Paul's work from Theology of the Body and Love and Responsibility.  Pope Francis' Joy of Love letter to the church to will help teach us about developing loving and impactful marriages and families to further the kingdom.  The desire to love and be loved is innate to every human person because we are made in the Image of God.  Love is understood in one act made by one man.  We have all heard of Jesus but do we know Jesus?  In a way…for we all have etched in our hearts His loving call to be in right relationship first with Him, so that we can realize the call to Love and be Happy.Listen now to His call and say to our Lord, "Lord I love you, please come to my assistance, please help me to find true love, I want to live a fully alive life."  This is not singles community, this a community of people who seek formation and to answer the vocational call of marriage by following Jesus.  This is a safe place, to lean in, to share, to make friendships.  But the most important reason for coming here is to find Jesus' love for us so that in that, we will find how to live and discern God's will to live out our call to love.  We have a church and community that accepts us as single people, and we have a valuable and unique part in the building of God's Church.  Now is the time to let His love pour into us and form in us a passion for right relationships so we can answer the call to love one another. AMEN  Our Purpose  PURPOSE OF LIFE: God, infinitely perfect and blessed in himself, in a plan of sheer goodness freely created man to make him share in his own blessed life. For this reason, at every time and in every place, God draws close to man. He calls man to seek him, to know him, to love him with all his strength. He calls together all men, scattered and divided by sin, into the unity of his family, the Church. To accomplish this, when the fullness of time had come, God sent his Son as Redeemer and Savior. In his Son and through him, he invites men to become, in the Holy Spirit, his adopted children and thus heirs of his blessed life. CCC1 Blessed Life is for us to become FULLY ALIVE by living out the Call to Love.  Gift of Self: The Gift we possess is that our body alone is capable of making visible what is invisible: the spiritual reality of God and His Love, and His Plan for us.  God's purpose for our lives is to ultimately find true love and happiness. The body makes our Call to Love visible to share in His eternal bliss. Our bodies are very GOOD and have been designed by God for communion with Him and with each other.  Theology of the Body    More info:  Ministry Contacts:Jean in the office:  (913)681-3348 or jhinman@kcascension.org                                   Katie McKeag & Michael Palitto     913-488-7083                      calledtolove143@gmail.com
3)  The Archdiocese offers a weekend retreat called "Beginning Experience" for widowed, separated or divorced people.  There will be a 7 week course called "Coping with Life Alone" at Ascension beginning Jan 5th 2019 at 2-4 pm.  It is a grief support program that will meet  in the St Mark's Room. This program is geared to those who have lost a love relationship due to death, divorce or separation, move through the experience of grief and loss into a future with renewed hope.  Beginning Jan 5 through the end of February, Saturday afternoons from 2-4 pm. Then you are invited to attend the weekend retreat.  Please RSVP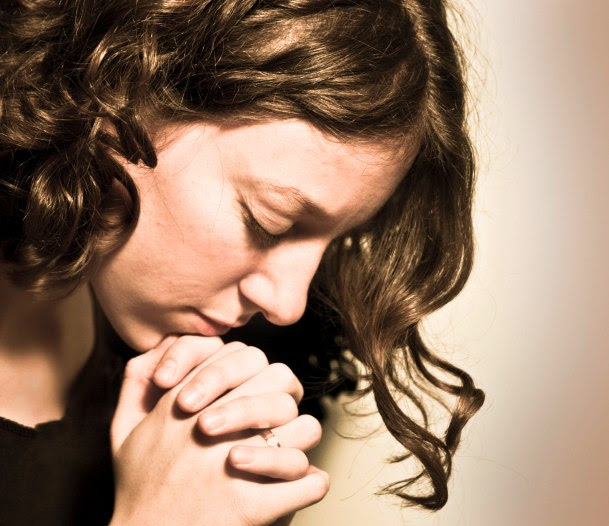 Contact Jean for info on registration, locale, etc
More info on Beginning Experience web site.
There is HOPE (and HELP!) for troubled marriages (even if you are divorced or well on your way)
4) 
RETROUVAILLE™ … A LIFELINE FOR MARRIAGES™
A program to Help Couples Heal and Renew their Marriages.
Do you feel lost, alone or bored in your marriage?
Are you frustrated, hurt or angry with your spouse?
Are you constantly fighting? Or, do you simply shut down?
Have you thought about separation or divorce? 
Does talking about it only make it worse? … Retrouvaille provides marriage help!
weekend retreat, led by people who have "been there, done that and survived!"  1-800-470-2230 is contact info.
Contact Jean in the office for more info 681-3348 or jhinman@kcascension.org
Other Catholic Support Ministries
Divorced Catholic web site
3 Books for Divorced thru Catholic Divorced Ministry
Helping Kids Deal With Divorce
FEAR IS A LOUSY STRATEGY DEALING WITH DIVORCE
Divorce is a detour, not a dead-end.
Divorce is so difficult.  The foundation on which you built your life has now crumbled beneath your feet. You are searching for peace, for truth, for hope.
We invite you on a journey back to a life filled with promise and peace. Allow Christ to walk with you as you rediscover His healing and rejuvenating power through the wisdom, richness, and truth of your Catholic faith.
Faith and courage are needed to rebuild life after the end of a marriage.  You are encouraged to seek help from good people who have learned how to move ahead with rebuilding their lives.  Peer support groups, professional counseling, and kind people in your faith community are likely places to seek out support.
Prayer for a Broken Marriage
Bishop Joseph N. Perry
O Lord, you raised marriage to the dignity
of a sacrament, a sacred sign of love and unity
between yourself and your spouse the Church.
You give married couples the grace they need
to live together in love and harmony,
yet, that grace seems out of reach for us.
Our love has ended and our marriage has faltered.
Events which led to our separation stir me to
upset and deep regret.
I come to you now in prayer, O Lord,
beseeching your mercy upon me and
my wife/husband that your healing may reassure
both of us that your love and forgiveness remain.
Grant that the problems which led to our
marriage ending may be the occasion for growth
in both of us, greater respect for each other,
mutual pardon, and deeper faith.
If this be not your will, Father,
grant that all involved may see your purpose
in what has happened and that they and all your
Church may be forgiving and understanding.
Teach me to seek after and acquire that inner resignation
to your will which alone brings peace of mind.
Search my heart and see that I mean my wife/husband
no ill will but wish her/him happiness now
and in the future; that happiness we were unable
to achieve and enjoy together with You at our center.
Know that my care for her/him remains.
Keep her/him in your care, most merciful Lord,
AMEN
If you are separated, use this time to reflect on God's will for you.  Attend Retrouvaille,  seek effective counseling from a professional…
If you are a single parent, seek help from other single parents.  Attend parent education opportunities through your local grammar school, high school, park district, or library.  Never speak ill of the other parent in front of the children.
If you are co-parenting, learn to share the children in a kind way.  Do not punish the other parent and do not punish the child for the relationship they have with the other parent.  Every time you talk poorly about the other parent, you inflict deep pain in the child.  Children whose separated or divorced parents continue to argue and fight have the greatest harm inflicted on them.
If you are divorced, attend peer support groups, seek effective counseling or coaching to help you manage the changes in your life.