Consolation is a beautiful word. It means "to be" (con-) "with the lonely one" (solus). To offer consolation is one of the most important ways to care. Life is so full of pain, sadness, and loneliness that we often wonder what we can do to alleviate the immense suffering we see. We can and must offer consolation. We can and must console the mother who lost her child, the young person with AIDS, the family whose house burned down, the soldier who was wounded, the teenager who contemplates suicide, the old man who wonders why he should stay alive.
To console does not mean to take away the pain but rather to be there and say, "You are not alone, I am with you. Together we can carry the burden. Don't be afraid. I am here." That is consolation. We all need to give it as well as to receive it.
Corporal Work of Mercy:  Bury the dead
Spiritual work of Mercy:  Pray for the Living and the Dead
The Bereavement Ministry         
meets on the 2nd Saturday of every month after celebrating 8:30 am Mass.  We meet in the St Luke's Room (at bottom of steps).  It is a support group atmosphere with occasional speakers, different topics and lots of sharing. A continental breakfast is served.  Everyone and anyone who has suffered the loss of a loved one is welcome and encouraged to attend.  It is an open meeting, there is no expectation of how often you will attend.  Some come every month for awhile, others only occasionally, and some only once.  We stay in touch with parishioners who have lost a loved one for a year with cards and calls.
We celebrate a Mass of Rememberance on Nov. 2nd (All Souls Day) every year.  During mass we process with candles (our loved ones' names are on them) to the altar, have a "calling of the names (when all the names of all the deceased parishioners and names of parishioners' loved ones who have died) are called out. It is a beautiful celebration of thanks (for the blessings of this life) and hope (for the blessing of eternal life!)
We send out letters of support and reading material 3 times during the 1st year after the death of your loved one.
The Archdiocese offers a weekend retreat called "Beginning Experience" for widowed, separated or divorced people.  There will be a 7 week course called "Copng with Life Alone" at Ascension beginning Jan 2020.  Then you are invited to attend the weekend retreat.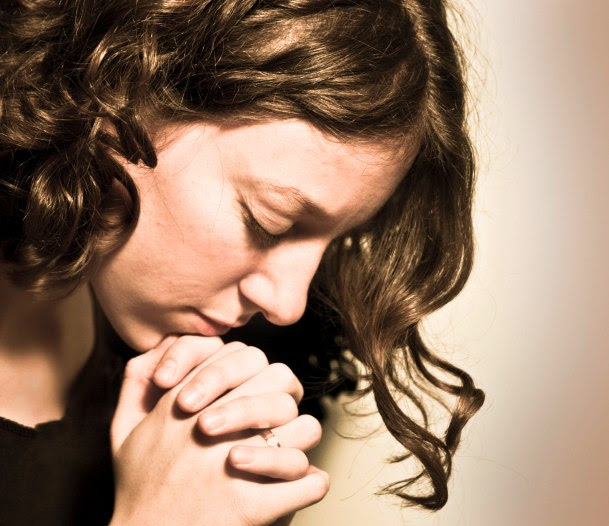 Contact Jean for info on registration, locale, etc
More info on Beginning Experience web site.
Perinatal Hospice and Bereavement support for miscarriages, Stillborns and newborn deaths
 Grieving Young Adults
This group is designed for young adults (ages 18-40) that have lost a loved one.  The group started meeting at Church of the Ascension in August 2015 and was initially titled "The Grief Journey: A Young Adult Grief Support Ministry."  They now meet on the 1st and 3rd Mondays of the month (more details below).  If you are interested in being a part of  the group or know someone that could benefit from this ministry you can contact Marcus Kain at marcusk16@hotmail.com or head to the Grieving Young Adults Facebook page for additional information.
Holy Spirit Catholic Church (front room)    7-8:30 pm
11300 W. 103rd St.,Overland Park, KS. 66214
Click here for a conversation about the young adult grief ministry with Archbishop Naumann
A-Z How to help after the loss of a baby, any stage
The Archdiocese offers a weekend retreat called "Beginning Experience" for widowed, separated or divorced people.  Contact Jean for info on registration, locale, etc.
click here for more info: 
Click here for a   Bereavement Prayer
How to talk to children about death: Children and Death
HOW CAN I HELP SOMEONE WHO'S LOVED ONE HAS DIED?
When someone dies we celebrate a Funeral Mass, often calling it a "celebration of life".  A life that touched others, loved others, was a parent, a child, an aunt, a grandpa, a friend, a coworker, a fellow parishioner.  Someone.  Someone with a story and a past.  But, the "celebration of life" is also, and perhaps more importantly, about the life that the person who died is now entering, an eternal, perfect  and permanent life that we are promised by our loving Father in heaven, where the veil is lifted and we can see clearly.  Where every tear is wiped away (doesn't say we don't cry!) and even death is no more.  So our funeral Mass is a celebration of thanks (which Eucharist means,) for the blessings of our earthly life and the blessing of eternal life!  But those of us left behind grieve and enter a new phase in our life, life without the physical presence of the person who died.  Catholics grieve with hope, though, through our many tears. Immediately, the bereaved usually have a lot of support and are very busy with arrangements and paper work and people.  The funeral Mass is planned and really expresses Jesus' victory over death and our personal share in the resurrection.  It has special blessings and prayers but is comforting in it's ritual and continuity.  After all this is over, everyone goes back home, resumes their "normal" life and the bereaved are left with a "new normal". How can we support others through this difficult journey of learning how to live this new normal?  Here are some suggestions on what you can do. Always call the person who died by name.  Don't be afraid to talk about special memories of him or her.  But more importantly, let the bereaved individual talk about the person who died.  Encourage them to do that.  Expect and and allow the bereaved to cry, be angry, and other expressions of emotion.  Don't say "She is being strong" when they don't show emotion.  Being strong is being able to share and show emotion in a safe place with safe people.  Be that safe person for a friend.  It's hard to watch someone really grieve, but it is essential to their finding the new normal.  True support does not mean that we there to cheer the person up.  Maybe the easiest way to what I just said is "listen and be present."  You can't say some magic words that will make the pain less.  There aren't any.  Death hurts the loved ones left on earth.  Cliches are not helpful and often will make the bereaved feel worse. "God's will, they are out of pain, you can have another baby" are not helpful.  The most important things we can offer the bereaved is our presence, our affection, our time and our willingness to listen.  If you have to say something, ask open ended questions about the deceased or about how the bereaved is feeling right now.  Other than that, listen!  And be prepared for the bereaved to repeat the story or memories.  That is all part of the journey to new normal.  Be prepared for silence, too. Offer and give practical assistance.  Meals that are easily frozen and heated up and come in disposable dishes are especially nice.  Especially weeks later.  Ask the bereaved what you can do to physically help, like laundry, make a bed, vacuum, cut the lawn, drive the kids.  Tiredness is a real symptom.  But the bereaved may also want to stay busy.  Ask and respect and just be there. People don't "get over" grief.  They are forever changed and have a new normal in their life.  There is no time table.  There is no predictable way or time table for them to reconcile this new normal into their lives.  And you can remind them they aren't crazy,  they're mourning.  Yes, even after months or years.  Unexpected tears at hearing a song, thinking you saw the bereaved, having a dream, all these things are normal. As friends or loved ones, it's a gift  you give them to let them continue to love their deceased loved one however they need to.
Ascension has a Bereavement Support Ministry that stays in touch with our bereaved parishioners for the first year after the death and a support group that meets the 1st Saturday of the month after a Mass for breakfast, support, prayer and an occasional speaker.  Please contact jean in the office for more information